Product:

15107

Product:

15107

Classic Cuban Cigar Special...Sungrown & Connecticut
Our Popular Mega Buys Are
Hotter Than Ever!

You now have the power to purchase selected cigars at prices lower than ever before with quantity purchasing power. Now, here is the catch, some of the specially selected cigars offered in a particular Mega Buy may only be available if enough people sign up and agree to purchase the item at the discounted price. When the goal number is reached everyone who signed up will receive the item displayed for that incredibly low wholesale price. However, the majority of our Mega Buy specials will be available for immediate shipping.
Enjoy!
******************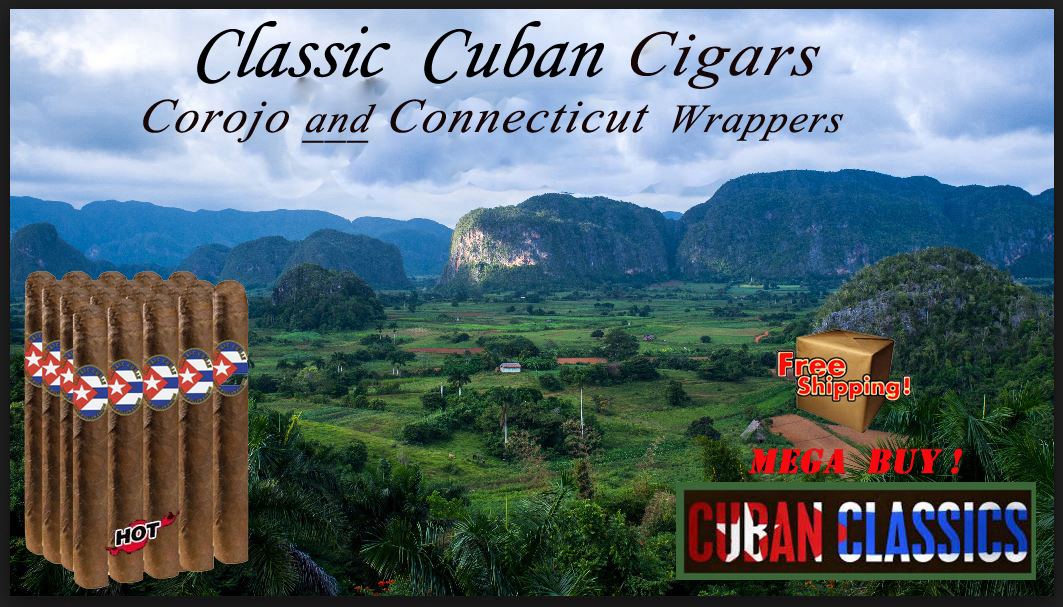 Sharing the world famous Viñales Valley in the province of Pinar del Rio with the very best coffee bean producing plantations in the world was the Classic Cuban Cigar Co. This lush valley produced the seedlings that were smuggled to the Dominican Republic where the "Classic Cuban Cigars" were reborn. Master blender Carlos Fernandez created a sandwich blending using his finest Dominican and Nicaraguan binders and fillers and delivering a deliciously smooth, mild/medium smoke.
Available with COROJO (Sungrown) and/or CONNECTICUT wrapper

This special Mega Buy offer is very limited. Pricing and "Free Shipping" only while current inventories are available. Don't miss out on this great 'steal of a deal'



| | |
| --- | --- |
| | |
Factorydirectcigars does not sell tobacco or tobacco related products to anyone under the age of 21. If you are under the age of 21 please leave this website immediately. Factorydirectcigars is not responsible for misprints on the web site, we encourage you to email customer service with any questions prior to purchasing.