Product:

12653

Product:

12653

Hamilton House Premium Selection.
Our Popular Mega Buys Are
Hotter Than Ever!

You now have the power to purchase selected cigars at prices lower than ever before with quantity purchasing power. Now, here is the catch, some of the specially selected cigars offered in a particular Mega Buy may only be available if enough people sign up and agree to purchase the item at the discounted price. When the goal number is reached everyone who signed up will receive the item displayed for that incredibly low wholesale price. However, the majority of our Mega Buy specials will be available for immediate shipping. We will always inform you if a Mega Buy will be delayed until goal numbers are reached.
Enjoy!
******************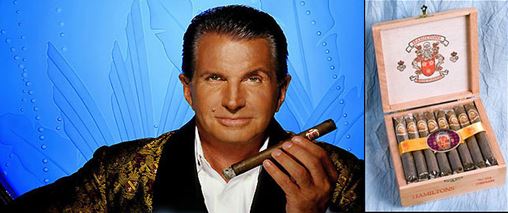 Hamilton House Premium Selection
Actor George Hamilton developed these wonderful mild too medium bodied cigars while perfecting his tan and filming in the Dominican Republic. George has been smoking cigars since he started in the movies, "about a hundred years ago", as George tells it. The Hamilton House Selection is the third in a series of cigars Mr. Hamilton has developed and, by far, the richest in flavor, aroma, and taste. You'll note a delightful hint of spice and a slight sweet peppery flavor, derived from the flavorful Indonesian wrapper in this blend. Introduced as a step up in flavor from the H. Upmann-Hamiltons and earlier Hamilton's Reserve, this cigar has an earthy character with sweet wood tones and spice.

Retail Price: $109.95 Our Price:
- You Save $60!

plus... only $5.00 shipping!

| | |
| --- | --- |
| | |
Factorydirectcigars does not sell tobacco or tobacco related products to anyone under the age of 21. If you are under the age of 21 please leave this website immediately. Factorydirectcigars is not responsible for misprints on the web site, we encourage you to email customer service with any questions prior to purchasing.